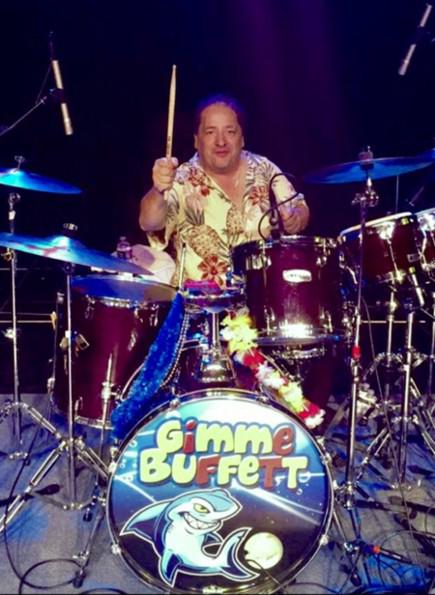 Known by Western New York music fans as Greggie Rich, Greg Richliano has
been a fixture on the local music scene for over thirty five years.
Greg's music credits not only stretch for years but
thousands of miles as well - from Buffalo to Calgary to California and back.
In addition his background cuts across all genres of music from Oldies to Rock
to Jazz and Country. His versatility provides a solid rhythm whether they're playing
a Buffett ballad or a upbeat rock or country hit.
Greg has set the beat for many of the biggest names in local music including
such names as National Trust, Big Wheelie and the Hubcaps,
Ike Smith and the Boogie Monsters, New Release, Time Machine,
The British Boys, Dallas Alice and Wildfire as well as filling in with many others.
"Greggie Rich" brings the perfect blend of experience and energy to the drum set
laying down the tropical percussive beats
to the Gimme Buffett! sound.